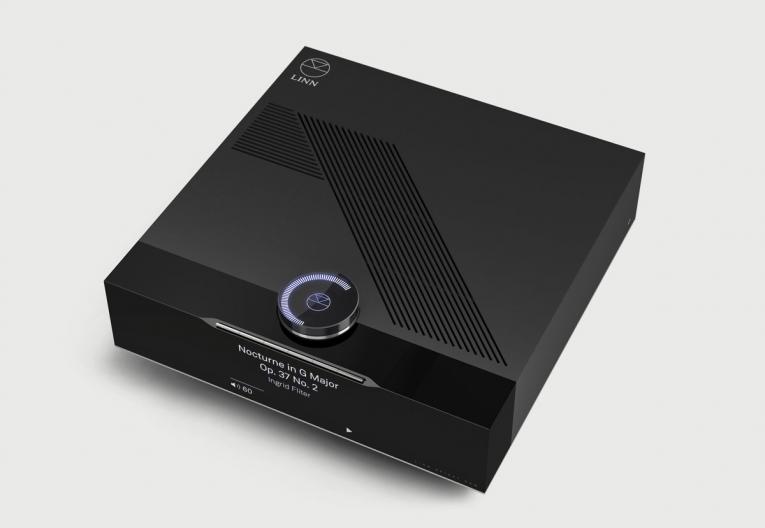 Linn Selekt DSM
Selekt DSM brings back the human interaction with your hifi that's been lost with the evolution of digital music.
As stunning to look at as it is to listen to, every element is precision engineered for the most authentic musical performance possible.
Selekt DSM's jewel-like dial and smart buttons are ready to be personalised just for you, giving you immediate access to the music you want to hear, no matter the source.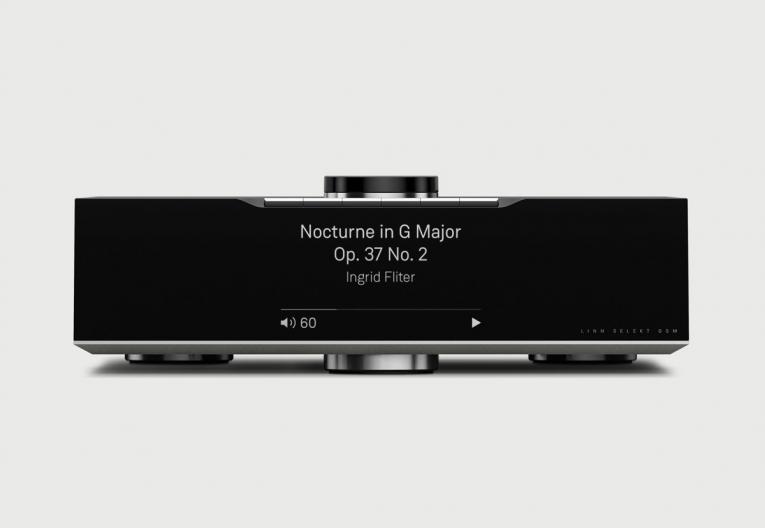 Features
6 customisable smart buttons for immediate access to pinned content from any source
Illuminated, jewel-like dial provides comprehensive control and feedback directly from the product
Integrates seamlessly with Tidal & Qobuz lossless streaming services
Plays Internet radio via TuneIn
10 digital & analogue inputs including HDMI ARC and USB Audio Class 2
Built-in MC/MM phono stage for connecting a turntable
Connect multiple Linn DSM players for a high performance multiroom system
Analogue outputs for connection to pre- or power amps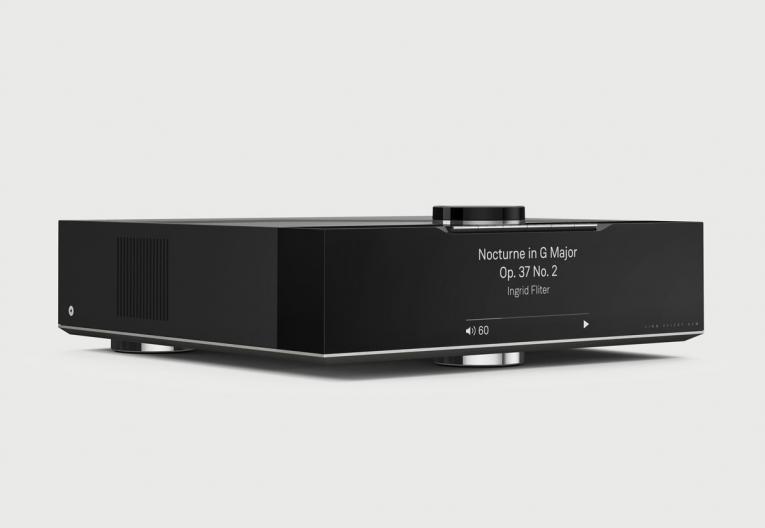 What is Linn Selekt DSM?
Selekt DSM is a high performance network music player.
The Selekt DSM features a modular 3-slot design that can be populated to meet your needs today and in the future.
Linn Selekt DSMs offer you the following configurations
a dedicated streaming source to drive any separates system
a single box configuration with integrated amplifiers - just add speakers
further increased performance of either of the above options with Linn's Katalyst cutting-edge DAC architecture
You may purchase any of the configurations today and upgraded/change configuration in the future.
What connections are included in Selekt DSM?
Digital Inputs

2 x SPDIF (SPDIF 1 can be configured for digital output)*
Bluetooth
2 x TOSLINK
1 x HDMI ARC
1 x USB (Audio CLass 2 endpoint)
2 x Exakt Links (in or out)
WiFi network connection
Ethernet network connection

Analogue Inputs

1 x Line-In (RCA)
1 x MM Phono (RCA)
1 x MC Phono (RCA)

Outputs - Source Only Configurations

1 x Balanced XLR
1 x RCA Phono
2 x ExaktLinks

Outputs - Integrated Amplifier Configurations

2 x Speaker Out
2 x ExaktLinks
What are the buttons for?
The Selekt DSM features 6 silver configurable buttons known as Pins. Set up of personalised Pins is done via the free Linn Kazoo control application. To pin content, simply search for it then click the Pin icon in the More menu. Pins can then be selected in 3 ways: via the smart buttons on Selekt DSM, the Pin tile in Kazoo or by pressing the Pin buttons on the new Linn remote control (available exclusively with Selekt DSM).
The Pin feature is also available for all other Linn DS and Linn DSM players via Kazoo and by pressing and holding the Pin number for 2 seconds on the current Linn remote control.
What are the benefits of HDMI ARC, included in Selekt DSM?
HDMI ARC provides a simple way to get audio from all AV sources in your system via the TV. One HDMI cable connects the TV to Selekt DSM which will automatically receive and play everything that's connected through the TV without the need for source switching.
What integrated amplification is used in Selekt DSM?
Selekt DSM's integrated amplifier provides maximum performance in minimum space, and with minimum heat dissipation. The bespoke design utilises Class-D amplification technology with an additional feedback loop around the low-pass filter to significantly improve performance from the amps, achieving lower distortion and noise.
Can I use Selekt DSM as part of an Exakt system?
Yes - Selekt DSM includes two Exakt Link ports for connection to an Exaktbox, Exakt-enabled speakers and LP12 turntable with Urika II phono stage.